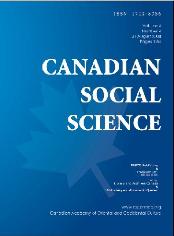 在线提交:  http: //cscanada.net/index.php/css/author/submit/1
电子邮件提交: css@cscanada.net css@cscanada.org
ISSN 1712-8056 [打印]
ISSN 1923-6697 [在线]
刊期:双月刊(2015 年 1 月 1 日起)
语言:英语;法语
发布日期:每个月的最后一天。
创刊日期:2005年5月31日(2005年至2007年为季刊。2008年至2014年为双月刊。2015年为月刊)
出版者:加拿大东西方文化学院(CAOOC)
电子邮箱:caooc@hotmail.com;css@cscanada.net;css@cscanada.org
---
提交提示
Manuscripts: The Journal seeks original manuscripts reporting scholarly work on the Humanities and Social Sciences. Original articles may be empirical and qualitative studies, review articles, methodological articles, brief reports, case studies and letters to the Editor.
Scope: The purpose of the Journal is to provide a forum to share knowledge related to broad range of topics including political science, sociology, history, social work, geography, international studies, women's studies, children's learning and health, economics, business ethics, cities, intellectual property rights, language acquisition, privacy, the aging population, quality of life, technology in Aboriginal communities, dispute resolution, environment, and corporations and sustainable development...
Submission Format: The journal publishes in APA style but welcomes submissions in other familiar formats like MLA, Chicago, Harvard, etc.
Language: The manuscripts are required to be written in English or French.
---
Special Topics       Current Issue        All Issues    

Join Us as a Reviewer or Editor
We sincerely welcome experts and scholars to cooperate with us as our editors and reviewers. For more please contact office@cscanada.net; office@cscanada.org
The Canadian Social Science (ISSN 1712-8056 [Print] ISSN 1923-6697 [Online]) is an English and French language journal published by the Canadian Academy of Oriental and Occidental Culture. It is published on a Bimonthly basis since 2005. It covers a wide range of dicinplines in Humanities and Social Sciences.
Canadian Social Science is filed by Library and Archives Canada, and collected by the database AMICUS of Canada,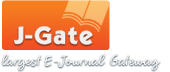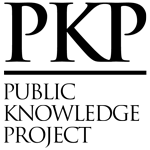 注意事项(请阅读)
1. 稿件要求用英文撰写,并提交至css@cscanada.net 或css@cscanada.org。首选格式是MSWord。
2. 我们将在收到您的文章后两天内向您发送确认电子邮件。如果电子邮件未及时送达,请与我们联系。
3、审核过程大约14-60天。我们将立即通过电子邮件向您发送审稿意见。如果您在两个月内没有收到任何信息,请联系我们。
4. 您将收到包含您的文章的期刊的免费样本。如果您一个月内没有收到,请联系我们。
5、文章版权归作者所有,CSS拥有第一出版权。
6、稿费方面,根据编辑部的评审结果,20%的文章免费。优秀的文章会免费发表,其他的则不会。
提交文章: http://cscanada.org/index.php/css/submission/wizard